This is some notes on how I mounted a generic 27.5 x 19 Summit aluminum radiator with "Ford" nipples in the 1970 Mustang. The radiator cost about $180 at the time of this install, far less than a fit specific model. These stock radiators are 2 core with 1" tubes and have held up very well. The 31 x 19 in the Falcon was installed around 2000 and is still working fine. For coolant, I use distilled water only after frost danger is past, then about 30% distilled + Prestone in the fall and winter. The engine in use at the time of this install is a 351 cleveland (351C).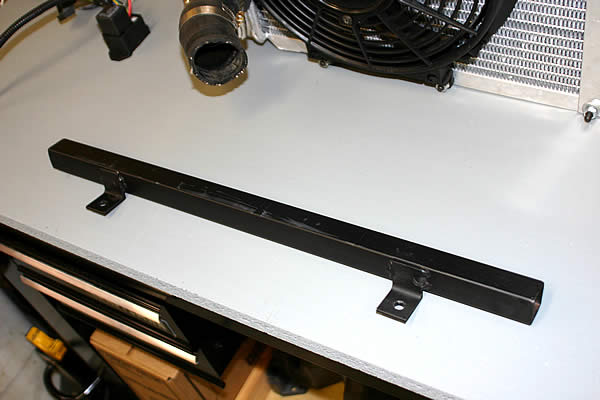 This is the lower retainer bar, made from 1" square tubing and some angle iron.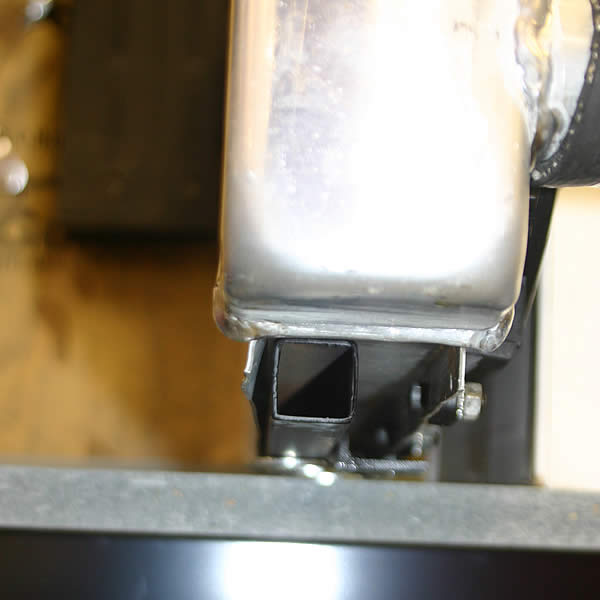 How it works - the bar retains the lower lip on the raidator.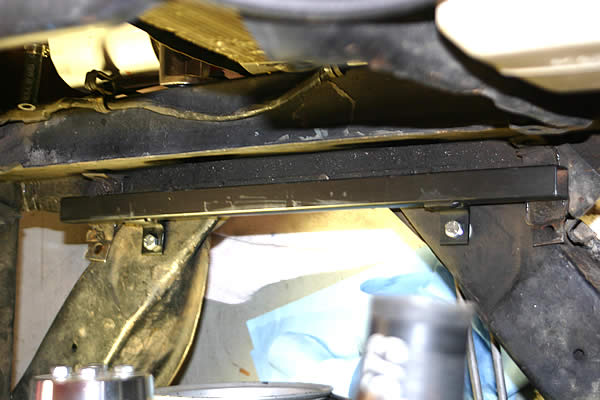 The bar as mounted on the front strut supports.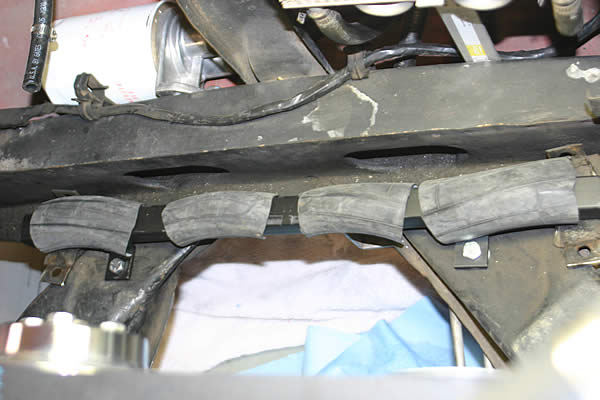 Some padding in the form of old bicycle inner tube. Never throw out anything.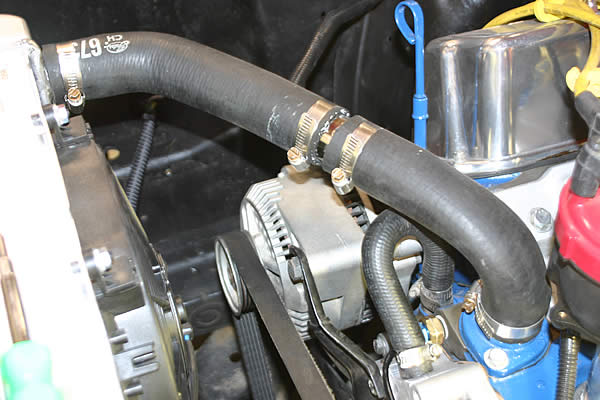 The upper and lower hoses are made from scratch - a combination of bought pieces and hoses in my big hose stash box. The chrome piece that ties it together is a piece of plated brass sink drain.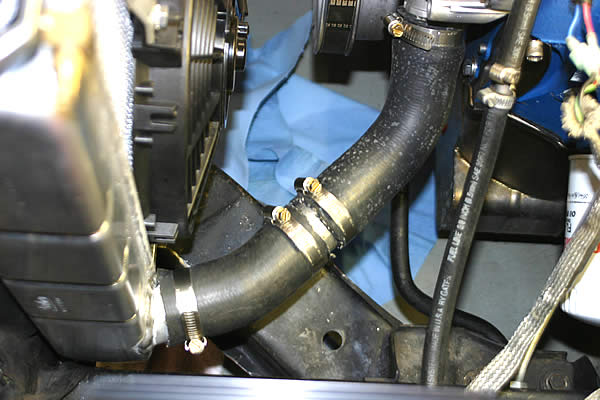 The lower hose gets the same treatment.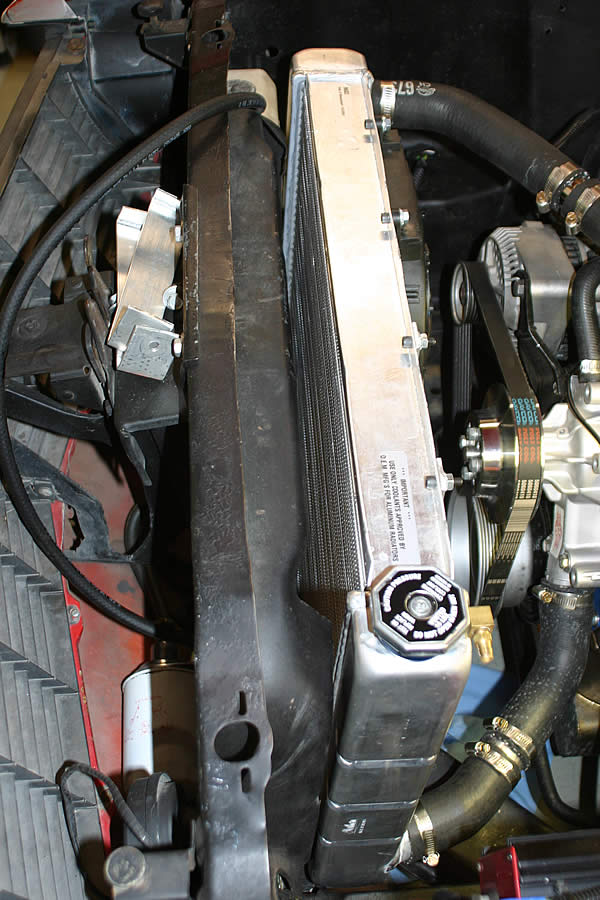 Centered and tight against the support.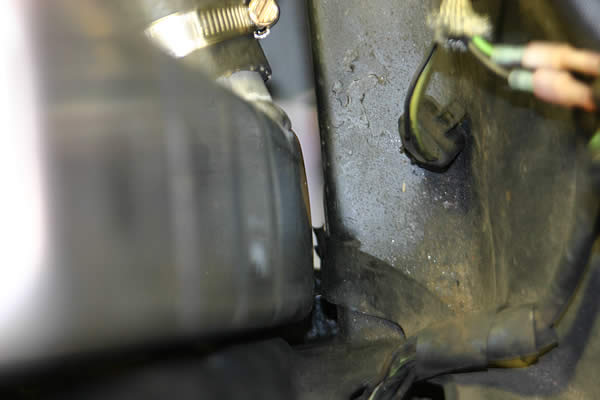 There's just enough room on both sides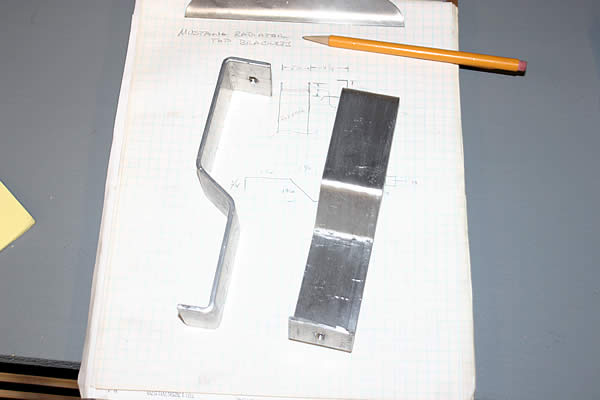 The upper brackets are formed from 1 1/2" x 1/8" aluminum strap material. Lowes, like the sink drain.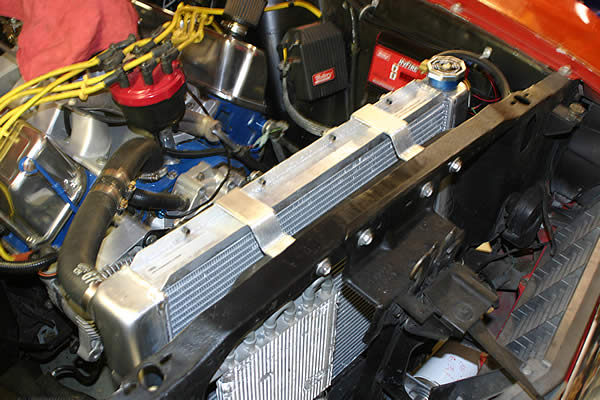 The upper brackets bolted in place. I chose to spread them out instead of using the existing retainer holes.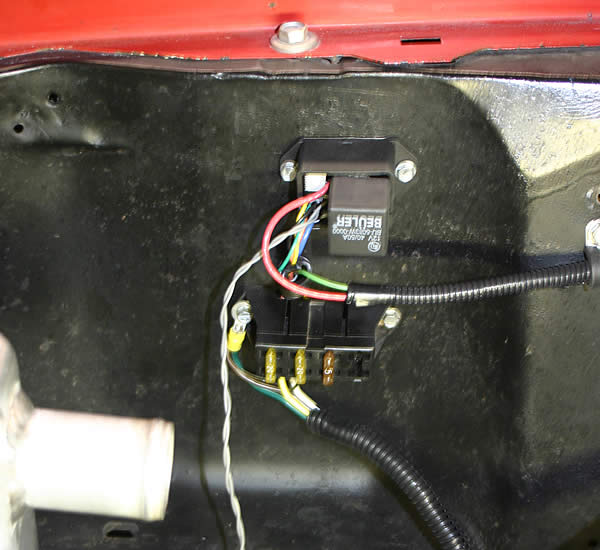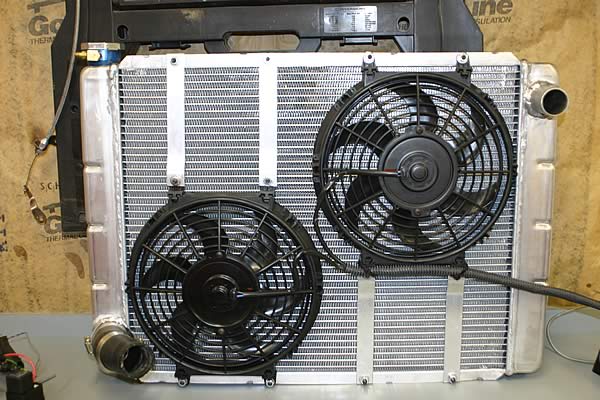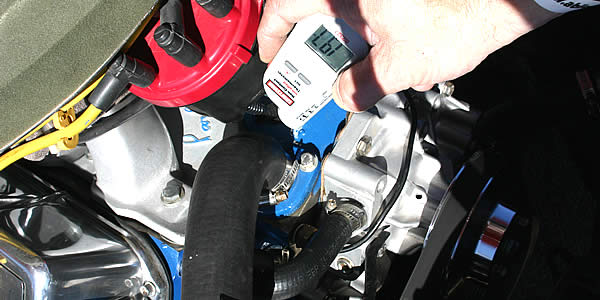 The Hayden controller switches on the second fan when the temp reaches 180F. The primary fan comes on with the ignition. This is a race setup - the dual 12" fans are not adequate for cooling a street car in the summer. As is, the setup needs a fan shroud on the race car. That's coming "soon". It'll hold about 200F with a 195F thermostat and come back from a pass at about 215F. Engine cools off fairly fast.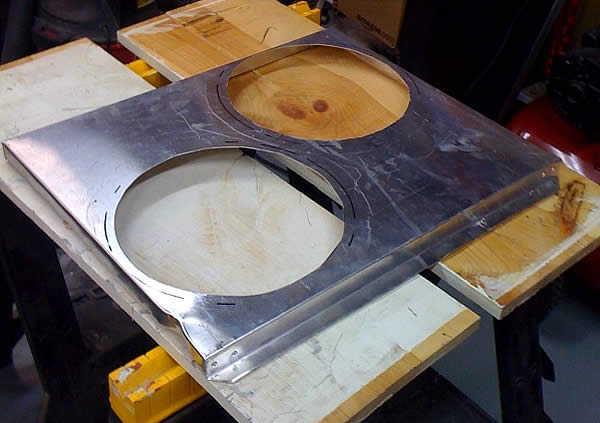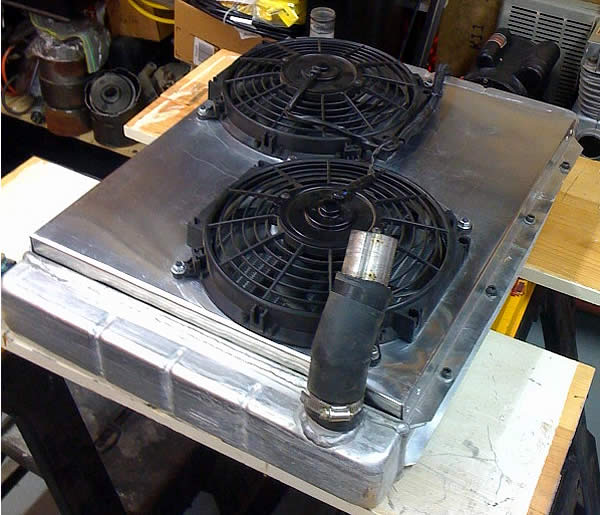 Later - finally got around to making a shroud. This is formed from .040 aluminum. The "box brake" used to form it was basically some angle iron claumbed in the big bench vice. It does help the car cool off quicker but the fans still do not move enough air for use other than at the drags.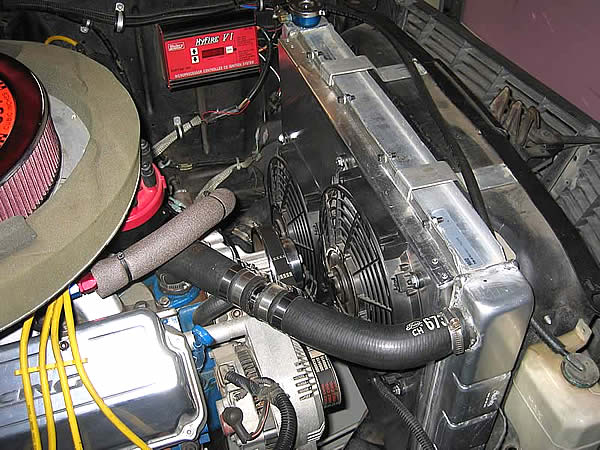 Installed in the car.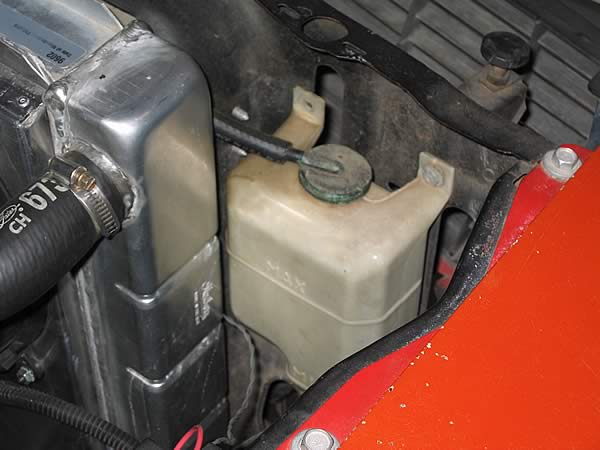 Close up of the $5 surge tank scarfed from the foreign car section of the wrecking yard.