&nbsp Hotrod Home
&nbsp Kelly Home
&nbsp Falcon
&nbsp Mustang
&nbsp Grandson's Ride
&nbsp Falcon History

&nbspModifications
&nbsp Falcon Drivetrain Specs
&nbsp Mustang 351C Specs
&nbsp New 351C motor build
&nbsp Disk brake swap
&nbsp 9" Rear Buildup

&nbspReference
&nbsp Ford Engine Data
&nbsp Ford Xmission Data
&nbsp HydroValve Adjustment
&nbsp Calculators
&nbsp Ford/Auto Links

&nbspFun Stuff
&nbsp Wrecking Yard finds
&nbsp Wreck of the ol' 351C

&nbspSend us a note!

&nbsp Good Information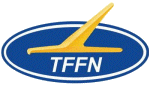 &nbsp&nbsp The Ford Falcon News
&nbsp

&nbsp&nbsp Classic Mustang mail list
&nbsp&nbsp&nbsp Join us online!
This is our 1967 Ford Falcon. The car was purchased new by my mother on 5/29/67 at Crawford Ford in Burleson Texas. I got my hands on it in 1974 and have been driving it (more or less) since then. See the history page for details. I have built the engine, trans, rear end, suspension, paint, wiring, fabrication - basically built the car a couple of times.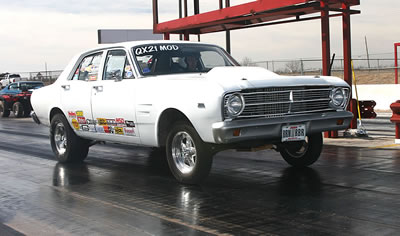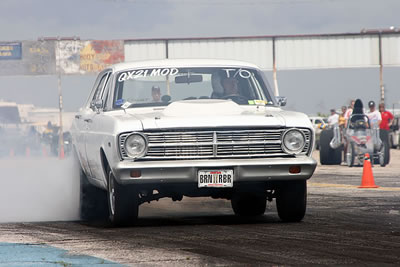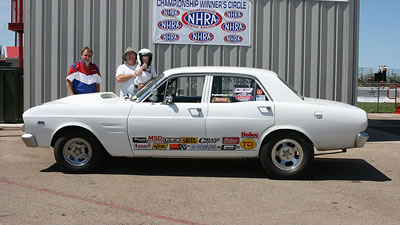 The car is all steel except for the fiberglass hood (U.S. Body Source) and a fiberglass bumper. A tear drop scoop from Crites has been grafted on for carb clearance and cold air pickup. I've removed the internal A/C to save weight. But even with the back seat out and an 8 point roll bar, it still weighs 3047 without driver. We race the car almost every weekendat The Abilene Dragstrip. We also go to many of the local car shows and cruises - unless it's on a points race weekend. Always we have fun and occasionally we win something! The car is driven to shows and pulled with a two-wheel dolly to races. We've been tinkering with the car "full time" since 1991. The best time so far is an 7.76in the 1/8 mile at 94 MPH.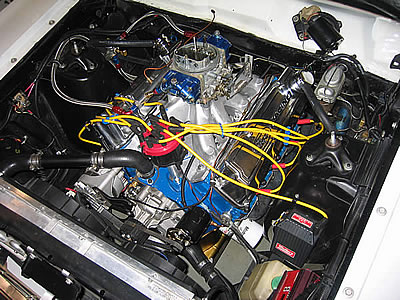 The 351C. It's got some nice stuff like ported 4V heads, roller rockers, stainless valves, forged pistons, digital ignition and a 650DP sitting on a Parker Funnelweb intake. It's fed with a Mallory 140 GPH pump using a return style system.
The interior includes a 5" Autometer tach with shift lite and Autometer gauges. A B&M Pro Ratchet controls the C4. RCI 5 point harnesses keep me near the controls. The seat covers are donw by Steve's Trim in Merkel. The seats are from an 87 Pontiac Sunbird.
Tom Slick stuck in the staging lanes.
A new track video. Click (or right click/save target as) on the graphic or placeholder to get the file.

cwk_adrag1.wmv (Windows Media file - 1.4M download)