&nbsp Hotrod Home
&nbsp Kelly Home
&nbsp Falcon
&nbsp Mustang
&nbsp Grandson's Ride
&nbsp Falcon History

&nbspModifications
&nbsp Falcon Drivetrain Specs
&nbsp Mustang 302 Specs
&nbsp New 351C motor build
&nbsp Disk brake swap
&nbsp 9" Rear Buildup

&nbspReference
&nbsp Ford Engine Data
&nbsp Ford Xmission Data
&nbsp HydroValve Adjustment
&nbsp Calculators
&nbsp Ford/Auto Links

&nbspFun Stuff
&nbsp Wrecking Yard finds
&nbsp Wreck of the ol' 351C

&nbspSend us a note!

&nbsp Good Information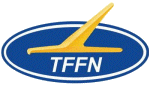 &nbsp&nbsp The Ford Falcon News
&nbsp

&nbsp&nbsp Classic Mustang mail list
&nbsp&nbsp&nbsp Join us online!
The finished block, all nice and clean. The steel shot cleaner at Performance Unlimited made the cast iron glow with a gold tint under the lights. A unique trick you can just barely see in the second photo - the cam bearings are installed upside down. The machine shop then constructed a special drill to put a .040 hole to control oil flow to the cam. This precluded the need for restrictors in the oil passages from the crank. The block was zero decked to promote turbulence with the open chamber heads. One piston is actually +.003 out of the deck. Even with that, piston-to-valve clearance minimum was .300
After align-honing the block and the crank polish, clearance is set @ .0035 and end play @ .008. It turns real smooth with only a finger touch. The oil scraper is from MPG products. Rods have been shot-peaned and resized. Rod bearing clearance is set @ .0025 with .015 side clearance. The double roller chain with +4-0-4 crank gear is from PAW. The cam is set straight up, which required the +4 crank gear setting. The Melling HV oil pump has been deburred and the clearances checked. The pump drive is a Motorsports chrome-moly item. Loctite 271 helps retain the pump bolts, cover plate and the thread-in pickup. Can't be too careful here. Warm oil pressure is about 30 PSI at idle and 60+ at speed.
The new Milodon 9 quart pan looks really good The headers are from Tubular Automotive. This is a "before" shot as we sent them to HPC for coating. Note the pipe from #3 has been modified. As delivered, these are designed for the Mustang chassis. To work with the Falcon and not set the carpet on fire, the #3 tube must be moved forward about one tube diameter. The header physically fits without this mod, but comes within a hair of touching the firewall. Denting the firewall does not help (tried that), the pipe must be moved. These are 1 3/4" x 34" with a 3" collector. They are of top quality construction and have thick, ground flanges. I used 3/8 cad plated header bolts I found at Pep Boys. The cad plating should resist rusting better than the standard black oxide bolts.