&nbsp Hotrod Home
&nbsp Kelly Home
&nbsp Falcon
&nbsp Mustang
&nbsp Grandson's Ride
&nbsp Falcon History

&nbspModifications
&nbsp Falcon Drivetrain Specs
&nbsp Mustang 302 Specs
&nbsp New 351C motor build
&nbsp Disk brake swap
&nbsp 9" Rear Buildup

&nbspReference
&nbsp Ford Engine Data
&nbsp Ford Xmission Data
&nbsp HydroValve Adjustment
&nbsp Calculators
&nbsp Ford/Auto Links

&nbspFun Stuff
&nbsp Wrecking Yard finds
&nbsp Wreck of the ol' 351C

&nbspSend us a note!

&nbsp Good Information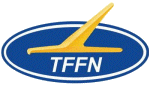 &nbsp&nbsp The Ford Falcon News
&nbsp

&nbsp&nbsp Classic Mustang mail list
&nbsp&nbsp&nbsp Join us online!
This page contains links to graphic pages containing information about Ford Parts. Each link on this page describes the graphic behind it and the size of the graphic, so you can judge the time required to display the information. The GIFs have been trimmed to balance visibility with load speed. If there is something that is particularly unreadable, drop me a note and I will try to rescan the item. Hope that this may provide someone with some useful information. The graphics will open in a new window.
---
2 speed, 3 speed, C4 and C6: 1959-1978
---
Transmission identification via pan shape, including filter configuration(66K)
Transmission ID and location of external tags with some tag decode info(46K)
Alphabetical listing by make and year, with transmission code (59K)
Exploded view - Ford 2/Speed (94K)
Exploded view - Ford 3/Speed and Borg-Warner (84K)
Exploded view - C4 (85K)
Exploded view - C6 (84K)
---
New Parts
#6 AN adapter fittings for the early C4 cooler ports. I wanted some and didn't see these available anywhere, so I started making the parts. If you need some, I try to keep several sets in stock. They come with a set of USA made Viton o-rings. These are #6 x 1/8-27 NPS thread and should fit most or all of the late 60 and most 70s cases.

There are cases out there with 1/4 thread ports (later C5 maybe?) and when I can find a case like that I will make some adapters in that size.
Air pressure testing - that o-ring seal that Ford uses does pretty well. I've had the pressure up to 100 psi with no leaks.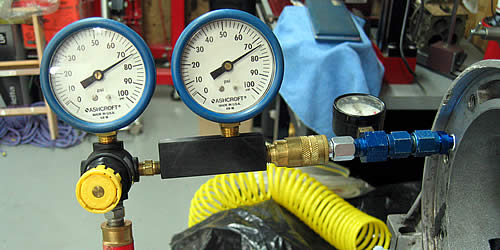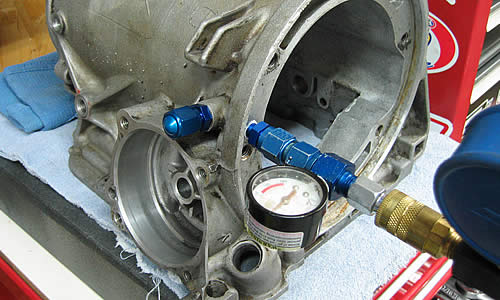 Installed - the 90 degree fittings you use may require a bit of trans tunnel massaging for clearance. Depends on the chassis. No problem with fit on the Falcon. The 1970 Mustang required a little hammer work on a sheet metal seam in the tunnel.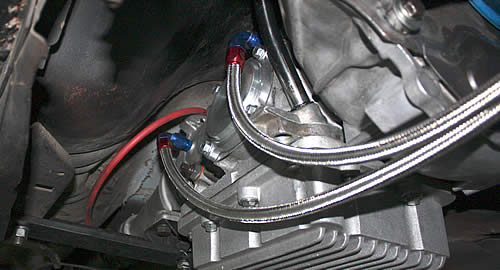 Email or PayPal to ckelly AT raceabilene DOT com - Thanks!
$16 a pair plus current USPS Small Flat Rate Box shipping to US 48 state addresses. I use the USPS Priority Small Flat Rate Box because it usually gets there in 3-5 days after pickup. Yes, I have to nick Texas residents for 8.25% sales tax. The USPS boxes will handle several pair, so there is no upcharge for multiple orders.

I do ship overseas - please email for a quote.
Canada, Netherlands, Australia - Ford hot rodders are all over the planet.
Link to PayPal Buy Now
---
Additional transmission related links (all open in new window)
Articles:
What's up with stall? Car Craft
http://carcraft.com/techarticles/80098/