&nbsp Hotrod Home
&nbsp Kelly Home
&nbsp Falcon
&nbsp Mustang
&nbsp Grandson's Ride
&nbsp Falcon History

&nbspModifications
&nbsp Falcon Drivetrain Specs
&nbsp Mustang 351C Specs
&nbsp New 351C motor build
&nbsp Disk brake swap
&nbsp 9" Rear Buildup

&nbspReference
&nbsp Ford Engine Data
&nbsp Ford Xmission Data
&nbsp HydroValve Adjustment
&nbsp Calculators
&nbsp Ford/Auto Links


&nbspFun Stuff
&nbsp Wrecking Yard finds
&nbsp Wreck of the ol' 351C

&nbspSend us a note!

&nbsp Good Information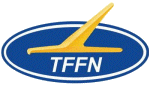 &nbsp&nbsp The Ford Falcon News
&nbsp

&nbsp&nbsp Classic Mustang mail list
&nbsp&nbsp&nbsp Join us online!

Here is a small resource for Ford engine data. There are many repositories of similar data on the web and there are some links to these on this page. This is designed more as a quick reference with the data arranged in my peculiar fashion. I am also including casting numbers and data for some engine parts that you may find useful. NOTE: Most of the info I have is only through 1974, with a few things to 78. That's it, no other years. I'm only into early stuff - not any late model items or information.

Page 1 - Intro, General engine data, crankshaft ID's, connecting rods
Page 2 - Cylinder block casting numbers
Page 3 - Cylinder head casting numbers
Page 4 - Ford part number data
Page 5 - Ford Engine Weight info - 351C, 351W, 427, 429, 460, misc engines

Car Craft: 6 to 8 engine swap, 1967 Mustang
Lots of Ford tech data at Mustangsandfords.com
QUICK REFERENCE
Bore
Spacing

Main
Journal

Rod
Journal

Crank center
to deck

90 degree V
Windsor

221
1962-1963
3.50
2.87

4.38

2.2486
2.1232
5.155
8.206
260
1962-1965
3.80
289
1963-1968
302
1968->

4.00

3.00
5.090
351W
1969->
3.50
3.000
2.311
5.956

9.480 (69-70)
9.503 (71+)

302 Boss

(1,2)

1969-1970
3.00
2.2486
2.1226
5.150
8.201-8.211

335 Series

(Cleveland)

351C

(1)

1970-1974

(3)

3.50

2.749
2.311
5.78
9.206
351M
1975-1980?

2.9998

2.3107

6.58

10.297
400
1971-1980?
4.00
10.297-10.302
FE Series(4,9)
332
1958-1959
3.30
4.63
2.749
2.438

(5)

6.538-6.542
10.17
352
1958-1966
3.50
361-Edsel
1958-1959
4.05
390
1958-1966
3.78
6.486-6.490
406
1961-1971
4.13
410 - Merc
1966-1967
4.05
3.98
427

(7)

1963-1968
4.23
3.78
428

(8)

1966-1970
4.13
3.98
385 Series
429-STD/CJ
SCJ

1968-1973

(6)


1979-1980

4.36
3.59
4.90
3.00
2.50
6.605

10.300 (68-70)
10.310 (701/2-71)
10.322(72-up)

429-Boss

(1)


(820-S)
1969
6.549
10.300
429-Boss

(1)


(820-T)
1969-1970
6.605
460
1969-1980+
3.85
See 429-STD
Notes
1) Boss and HO motors listed in Ford parts books as "Special"
4) Passenger car only
7) SOHC engines require special block
2) Boss 302 shares block dimensions of 90 deg V family with Cleveland-type cylinder heads
5) except cranks machined for NASCAR rod
8) CJ/SCJ 68-70 only
3) 351-Boss - 71 only; 351-HO - 72, 73; 351-CJ - 71,73 (called "4V" in 72,73)
6) CJ/SCJ 70,71 only
9) Best internet source for FE info is http://fordfe.com
Source - 1982 Engine Annual
Engine
Width
Length
Height
Weight
Notations
221
255
260
289
302

24
29
27 1/2
460
Boss 302
24 1/2
29
28 1/2
500
351W
25
29
29
525
351C
Boss 351C
25 1/2
29 1/4
29
550
351M
400
26

29 1/2

29
575
332
352
360
361
390
406
410
427
428

27
32
29
625
427SOHC
32
34
30
680
429-460
27
34
30
720
Boss 429
30
34
30
635
CRANKSHAFt PART NUMEBRS AND DATA (BASE PART# 6303)
CID
Year
ID
Stroke
Main
Rod
Material
221 260 289
62-68
C2OZ
C3OZ
1M
1MA
2.87
2.2486
2.1232
Cast Iron
289HP
63-67
1M
2.87
2.4286
2.1232
High Nodular Iron, last counterweight may be polished for hardness test. May have orange paint swatch
302
68-69
C8AZ-A 2M
3.00
2.2486
2.1232
Cast Iron
302
70-74
C8AZ-A
2M
2MA
3.00
2.2486
2.12322
302
75-78
2M
2MA
3.00
2.2486
2.1232
Boss 302
69-70
D0ZE-A
7FE-B
3.00
2.2486
2.1232
Forged steel, 69 is crossdrilled
351W
69-72
3M
3C
3.5
3.0000
2.3110
351W
73-79
3MA
3.5
3.0000
2.3110
351C
70-74
4M
4MA
3.5
2.749
2.311
Boss and HO have Brinell hardness test mark located on a polished conuterweight
351M
75-80
1K
3.5
3.000
2.311
400
71-80
5M
5MA
5MAB
4.0
3.000
2.311
429
68-78
4U
4UA
3.59
3.00
2.5
460
68-78
2Y
2YA
2YAB
2YABC
3.85
3.000
2.500
460
79-
3Y
3.85
3.000
2.500

CONNECTING ROD PART NUMBERS AND DATA (BASE PART # 6200)
Part#
CID
Weight(grams)
Length
Bolt
Material
C20Z--A
C3AZ--D
221/260
260/289
521-533
5.1545
5/16
Broached bolt seat
C9ZZ--B
289HP
302 Boss
581-593
5.1545
3/8
Spot Faced bolt seat
D10Z--A
302
557-569
5.090
5/16
"Standard Duty"
D0AZ--A
351C
688-700
5.778
3/8
Marked DOAE-A on beam
D1ZZ--A
351C Boss
688-700
5.778
3/8
Marked D1ZX-AA, shotpeened, magnafluxed, 180K psi bolts
D1AZ-A
400
846-858
6.58
3/8