&nbsp Hotrod Home
&nbsp Kelly Home
&nbsp Falcon
&nbsp Mustang
&nbsp Grandson's Ride
&nbsp Falcon History

&nbspModifications
&nbsp Falcon Drivetrain Specs
&nbsp Mustang 351C Specs
&nbsp New 351C motor build
&nbsp Disk brake swap
&nbsp 9" Rear Buildup

&nbspReference
&nbsp Ford Engine Data
&nbsp Ford Xmission Data
&nbsp HydroValve Adjustment
&nbsp Calculators
&nbsp Ford/Auto Links

&nbspFun Stuff
&nbsp Wrecking Yard finds
&nbsp Wreck of the ol' 351C

&nbspSend us a note!

&nbsp Good Information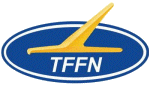 &nbsp&nbsp The Ford Falcon News
&nbsp

&nbsp&nbsp Classic Mustang mail list
&nbsp&nbsp&nbsp Join us online!
First item on the agenda was to make or acquire any tools needed to complete the project. Harbor Freight met my price point for a 12-ton press with a $99 sale. I borrowed a torque wrench capable of registering 175 ft/lbs from my brother-in-law. I used some square steel tubing and some of the old bearing races to make press adapters (something old, something new, something borrowed, etc.).

The homemade items above are (clockwise from upper right): Carrier bearing press adapter, ring gear locating studs, pinion race press adapter, bar with bolts to hold on to pinion flange while torquing, piece of aluminum with a bolt for checking pinion preload, and the spanner wrenches. The carrier bearing adapter is a 1 ½" pipe plug and union with 4-5 threads ground out of the end. The pinion race press item is an old race with the edges ground down.. The spanner wrenches are made from some ¼" rod and ½" square steel tube cut and welded with my cheapie wire welder.
These pictures show the socket and extension used to press the tail bearing into the case. Next, I pressed the bearing race into the pinion support.

I used the solid pinion spacer and assorted shims to get to the 15-25 in/lbs bearing preload requirement. The left photo illustrates how I checked the pinion preload. The old crush sleeve measured.439 and the shim stack ended up at .446, so the old spacer measurement was of limited help. I also gently tightened the pinion nut to 80 ft/lbs or so until I was getting close to the right preload. I used the old nut until I had it right then used the new nut for the last torquing. The right photo shows the ring gear with the guide pins installed and ready to press onto the locker.